The following is one in a series of reports covering IT staffing and software, a sub-sector for software investment banking. This report will focus on industry supply chains, products and services, demand determinants, and major markets.
Supply Chains
A supply chain is the set of links between various steps that allow a business to reach its end goal. For example, a manufacturing business typically has a supply chain consisting of suppliers, the manufacturer, wholesalers, and then a retailer. Staffing supply chains vary slightly in that they rely on an employee board, hiring managers, recruiters, agencies, and background check providers. The important components of any human capital supply chain are training, development, and retention.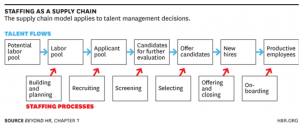 Figure 1 Source: http://supplychainbigairo.blogspot.com/2016/12/zappos-supply-chain.html
With the proliferation of technology, the most effective staffing systems electronically link agencies, online sources, and referrals through one-click multi-posting, agency portals and electronic employee referral programs[1]. This enhanced process reduces the recruiting cycle time and increases efficiencies in staffing. This is also useful in recruiting top-notch Information Technology (IT) talent.
Products and Services
According to TEKsystems, the world's highest revenue generating IT staffing company, the goal of these firms is to provide IT talent, solutions, and services that help organizations stay competitive and actualize ROI[2]. Their IT staffing solutions include IT application staffing, communications staffing, and network infrastructure staffing. Annually, TEKsystems deploys over 27,000 IT professionals with 74% of those being application staffing and 19% communications staffing. They also provide many other services apart from staffing. This is typical with the top organizations.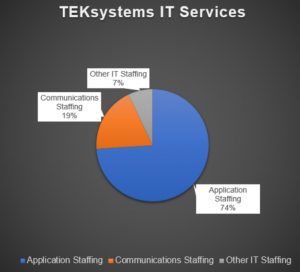 Figure 2 Data Source: https://www.teksystems.com/en
Demand Determinants
The demand determinants are the price of the staffing services, the price of competitors' services, the price it costs for organizations to recruit top talent themselves, and the income of potential clients. Each of these will determine whether an organization utilizes the resources of an IT staffing firm. The holiday and tax seasons typically represent the busy season for staffing services.
Major Markets
Virtual staffing firms are gaining in popularity. 73% of working adults include flexibility as one of their most important factors when considering a new job[3]. The benefits include a happier workforce with better work/life balance, a larger talent pool, and decreased overhead costs. Virtual staffing is successful in the IT industry as well as the clerical, administrative, and creative industries.
The Staffing Industry Analysis (SIA) estimates that the staffing industry generated USD 429 billion in revenue worldwide with the largest markets being the US, Japan, and the UK. The top 15 countries combined for 88% of total global staffing[4]. The staffing market as a whole has been experiencing accelerated growth.
[1]Yves Lermusi. Retrieved from https://www.ere.net/the-staffing-supply-chain/
[2]Retrieved from https://www.teksystems.com/en
[3]Retrieved from http://tempay.com/2014/01/15/virtual-staffing-firm-consider/
[4]Jennifer Arcuni. Retrieved from https://www2.staffingindustry.com/site/About/Media-Center/Press-Releases/Global-Staffing-Market-Revenue-Growth-to-Accelerate-to-6
Austin Stradling contributed to this report.

Nate Nead is a licensed investment banker and Principal at Deal Capital Partners, LLC, a middle-marketing M&A and capital advisory firm. Nate works with corporate clients looking to acquire, sell, divest or raise growth capital from qualified buyers and institutional investors. He holds Series 79, 82 & 63 FINRA licenses and has facilitated numerous successful engagements across various verticals. Four Points Capital Partners, LLC a member of FINRA and SIPC. Nate resides in Seattle, Washington. Check the background of this Broker-Dealer and its registered investment professionals on
FINRA's BrokerCheck
.

Latest posts by Nate Nead
(see all)