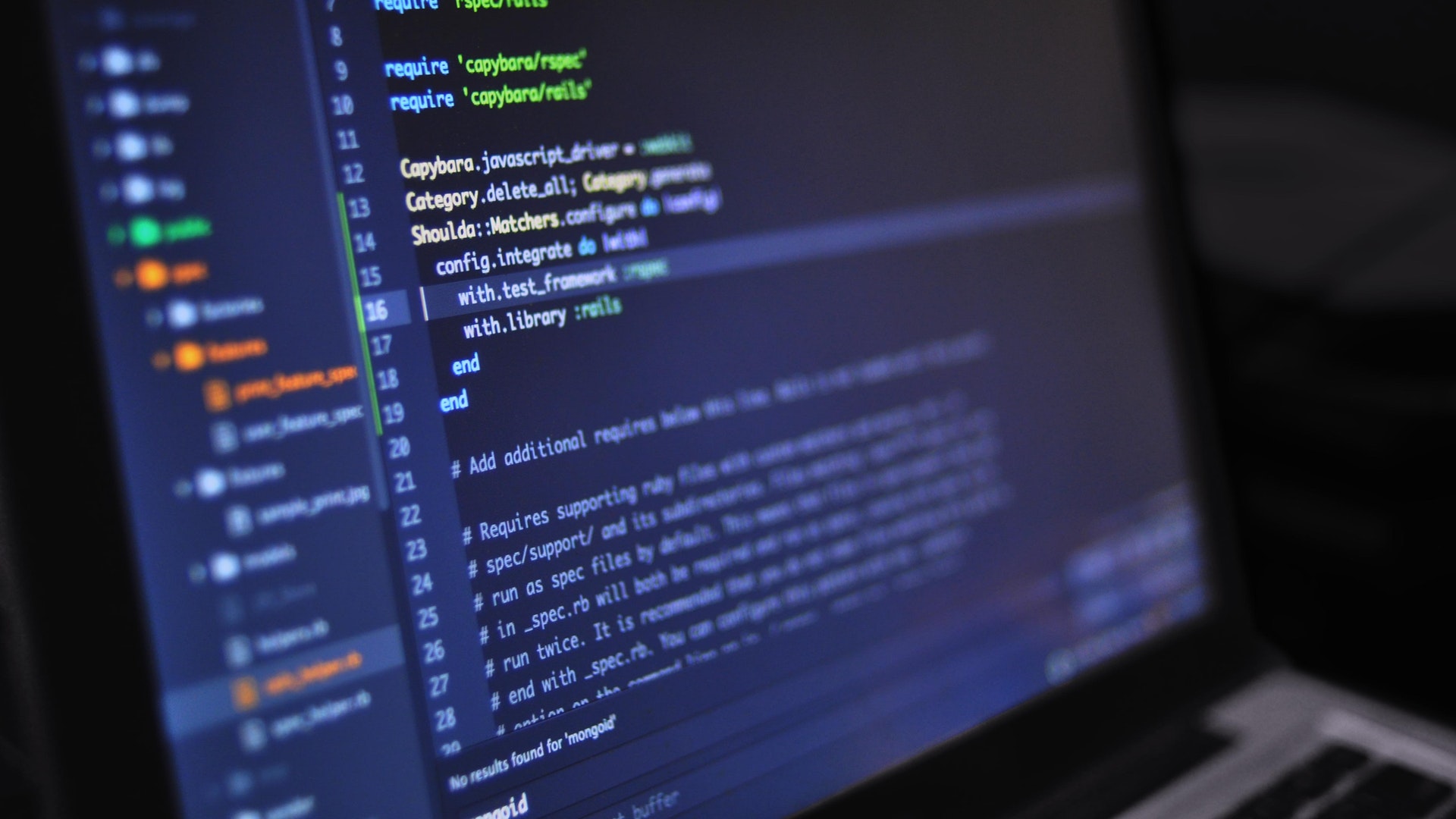 We implement a proven, repeatable process for sell-side mergers & acquisitions.
Software Mergers & Acquisitions
---
The software industry in the United States includes more than 140,000 firms with gross annual revenues in excess of $900 billion. This sector is comprised of software, Internet and cloud services, biotechnology, telecommunications, scientific research, semiconductor manufacturing, and aerospace research. In addition, this industry is supported by other related industries including manufacturing for parts and ancillary products in computer hardware, telecommunications equipment and pharmaceuticals.
Software and silicon transactions are among the areas of high return because of the large potential for quick and widespread growth. Aerospace manufacturers are also a niche within the technology sector where our network advisers have had ample industry-related expertise and where multiple transactions have taken place.
By utilizing a proven and detailed transaction process from start to finish, we assure beneficial transactions to cash-flow information technology businesses wishing to harvest their company and their intellectual property. We work with a wide area network of global business leaders in software, IT and computer engineering to ensure your business is shopped to the appropriate buyer who will be willing to pay top dollar for your enterprise. Our process for software M&A includes the following:
Hands-on work with the analysts from valuation to deal closure.
Direct contact with decision-making individuals within the potential acquiring firms.
A direct look at comparable entities, comparable values, and comparable multiples had within your particular industry or niche.
National and global contacts for finding the right buyer, whether at home or abroad.
Professionalism, integrity and trust.
---
Our Process
---
Rapid scalable growth, high-profit margins and consistent revenues are among the reasons software mergers & acquisitions have consistently returned superb multiples for existing owners and shareholders.The widespread proliferation of expanded technologies in the cloud is affecting nearly every other sector of the economy from healthcare to manufacturing. Today's Internet-driven enterprises have further increasing the potential for more M&A opportunities within the software and computing marketplace.The industries that coincide with software also provide compelling offerings into the potential for deals in the software space.
---
We work with balance sheet -neutral and cash-flow positive software providers, including both cloud and software-as-a-service (SaaS) solution experts to advise on deal structure, terms and exit strategies that are most amenable to founders and investors.
---
From start to finish, we work tirelessly to complete deals whose outcomes are congruent with our clients' highest aspirations. By utilizing our long-standing and proven approach to deal process, we assist software-providing firms in the best possible deal outcome. By taking a hands-on active approach from valuation to deal closure, we ensure our clients have direct access to key personnel and expert data including industry comparables. Most importantly, our industry-specific contacts in some of the Fortune 500's most recognized companies give us a superior edge when it comes to finding the most strategic buyer possible.
---
By utilizing a detail-intensive approach to your business, we peg your potential with the strategic landscape view of potential acquirers, helping to maximize payout and minimize deal hurdles and headaches. High profile web portals and massively cash-flowing SaaS companies alike will find our expertise and contacts a compelling solution to your M&A assistance needs in software, SaaS and cloud computing.  Because our approach includes a detailed holistic view of your business potential from an experienced and knowledgeable team of  financial, banking and legal professionals, you can live with the assurance that InvestmentBank.com was the right choice for selling your business. Whether you operate a high-profile web property or wish to sell your software development firm, please contact us for a private consultation.
---
Historical Trends
---
From the years 1997 to 2012, the U.S. software industry production grew from $149 billion to more than $400 billion. This contributed a total of 3.2% U.S. GDP in 2012. The software industry and related services has created over a million jobs within the United States alone. Along with the software explosion, other U.S. industries became more efficient, resulting in higher overall production. Over the last 5 years (Jan. 2010 – Jan. 2015), software industry growth is as follows:
Growth in Revenues:
- Entertainment Software = 1.95%
- Internet Software = 11.52%
- System/Application Software = 15.90%
Growth in net income:
- Entertainment Software = 14.60%
- Internet Software = 23.92%
- System & Application Software = 19.37%
The software industry has become highly segmented over its lifetime. The main software industry categories are: Billing & Service Management, Business Intelligence, Developmental Platforms, Engineering & PLM, Enterprise Resource Planning, Financial & Accounting, Gaming, Healthcare, IT Conglomerates, Mobile Solutions, Network Performance Management, Security, Storage/Data Management, Supply Chain Management, Systems Management, and Vertical.
---
Current Trends
---
Consolidation of the Software Industry is occurring rapidly as major players acquire small and medium sized businesses to keep up with emerging technologies. Leading companies continue to command huge market share and in order to sustain their shares, the software powerhouses are constantly seeking innovative technologies for acquisition. Of the top 100 global players, 66 companies are based in the U.S. The top three software companies are (in order of Software Revenue) Microsoft, IBM, and Oracle. SaaS is starting to become a major revenue driver for the largest software firms. Microsoft's SaaS revenue in 2012 was $1.463 billion, accounting for 2.5% of total software revenue. This is evidence of the shifting model for software companies; traditional license models are now moving to service models.
Mergers and acquisitions are creating the future outlay of the software industry as price drives consumer's decisions. In 2013, total transaction volume for acquisitions was 1,598 with a deal size of $88 billion. In 2014, M&A volume rose to 1,840 transactions and an overall deal size of 120.18 billion. The top leading segment is business software with a 20% rise in deals from 2013 to 2014. Four out of ten of the highest value deals in 2014 were in the business software segment. This landscape is constantly evolving with cloud based and free models driving innovation.
The software industry has become highly segmented over its lifetime. The main software industry categories are: Billing & Service Management, Business Intelligence, Developmental Platforms, Engineering & PLM, Enterprise Resource Planning, Financial & Accounting, Gaming, Healthcare, IT Conglomerates, Mobile Solutions, Network Performance Management, Security, Storage/Data Management, Supply Chain Management, Systems Management, and Vertical.
Valuation of software companies is typically based on the market value approach (multiples of revenues or earnings.) These valuations are primarily focused on future revenue growth and profitability, usually based on gross margins. Valuing software companies can vary greatly based on if the company is an on-premise software or if it is a SaaS company. On-premise software can have a hefty upfront payment and this may be realized over the duration of the contract. On the contrary, cloud-based, SaaS companies realize their earnings each month, based on subscription models. According to Software Equity Group, in 2014, the median exit multiple for on-premise companies was 2.4x revenue and SaaS was 4.1x revenue. On a TTM valuation basis, the highest multiples were in situations where a large company would acquire a small target (less than $20 million revenue) with a median of 3.4x revenue for both on-premise and SaaS.
---
Future Trends & Growth
---
According to PWC, the future of software companies will depend on outpacing competitors in high-growth areas like XaaS (everything as a service), cybersecurity, big data analytics, cloud computing, digital content, etc. It will be more about increasing revenue and less about increasing margins. Companies will continue to increase shareholder value via innovation. The fastest growing software segment will continue to be SaaS. PWC expects SaaS revenue to "grow at a compound annual rate of more than 20 percent throughout this decade." While Forrester predicts that overall software industry revenue growth will be 7.1% annually. In this consumer's market, buyers are consistently seeking for more flexible ways to access XaaS and some companies are creating models where you are able to pay by usage rather than a subscription per user. Nonetheless, major corporation IT departments still rely heavily on on-premise packages that have been used for decades. Large software corporations are also having to restructure the way they deliver their products and this will take multiple years to have full effect. Large players will need to start acting nimbler as they innovate and software start-ups will need to build scalable operating models with deliberate strategy.
---
Our Services
---
InvestmentBank.com has a proven track record of reliable and strategic advisory services which have facilitated growth in a broad range of technology industries. We are proud to have a team of professionals that have been cumulatively involved in the most cutting edge industry transforming business ventures worldwide. Our experience spans the areas of financial technology, healthcare IT, semiconductor and electronics, software, technology enabled services and cleantech. We have also gained experience in adjacent sectors of media & digital media, consumer & retail, communications, industrials technology and healthcare.
Our team understands the intricacy of each industry and the need for critical service components for expansion and operation as we recognize that all industries do not have infinite scalability such as mobile and software. We have worked across a multitude of subsectors in these industries and our understanding of the situation is absolute. Areas we have excelled within include marketing and information services, professional and It services, BPO services, facilities -services and customer care. We have advised in recent years over an aggregate transaction value of over $15 billion. Our team knows how to leverage our significant transaction experience, broad network of strategic and financial relationships in the US and internationally as well as our deep domain expertise across multiple business service sub-sectors. Our bankers have over 50 years of combined insight serving clients ranging from massive industry leaders to emerging innovators.
Software & SaaS
Capital Advisory
Maximizing seller value in mergers & acquisitions
Tell us about your M&A needs
---
[]
keyboard_arrow_leftPrevious
Nextkeyboard_arrow_right
Our M&A Process
Mergers & Acquisitions Advisory
for the middle market.
Strategic Planning

Assess Financial Readiness

Align M&A Criteria

Research Target Industry

Target List Building

Target Outreach

Engage Targets

Letter of Intent (LOI)

Due Diligence

Closing

Target Integration