This is the first in a multi-part series that will focus on the growth, investment, and M&A trends in the biotechnology industry.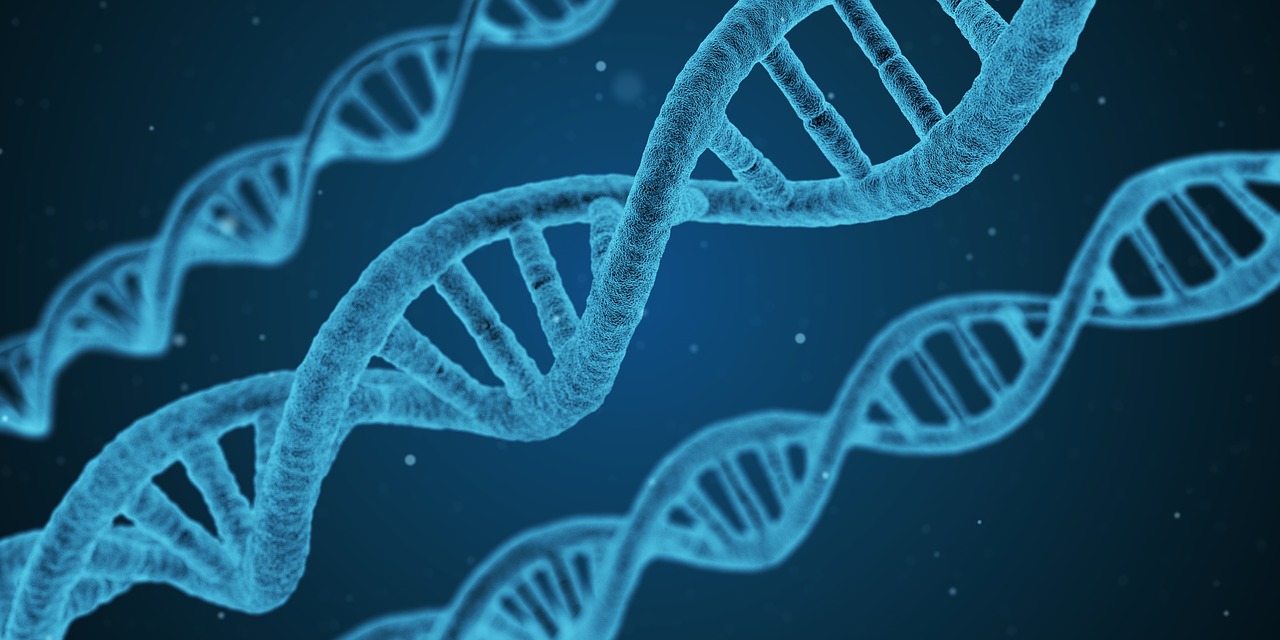 Industry Introduction
Biotechnology, typically shortened to simply 'biotech', services markets such as agricultural, medical, environmental, and industrial. Starting from humble beginnings, it became its own industry in the 1970s with the main purpose being to enhance the quality of human life. With biotech's primary stake lying in the medical sector, they differentiate themselves from orthodox drug companies by providing natural (as opposed to synthetic) remedies and medicines. In other words, drugs are created in a living system[1]. The U.S. dominates the industry and remains the primary market shareholder.
[2]
The industry is highly volatile due to the intricate scientific processes, the time it takes to complete various R&D, and the regulatory hurdles companies must go through before bringing a drug to the market and general population. Illustrated below are the steps a new drug must endure before gaining FDA approval, it is not uncommon for this to take 15+ years[4].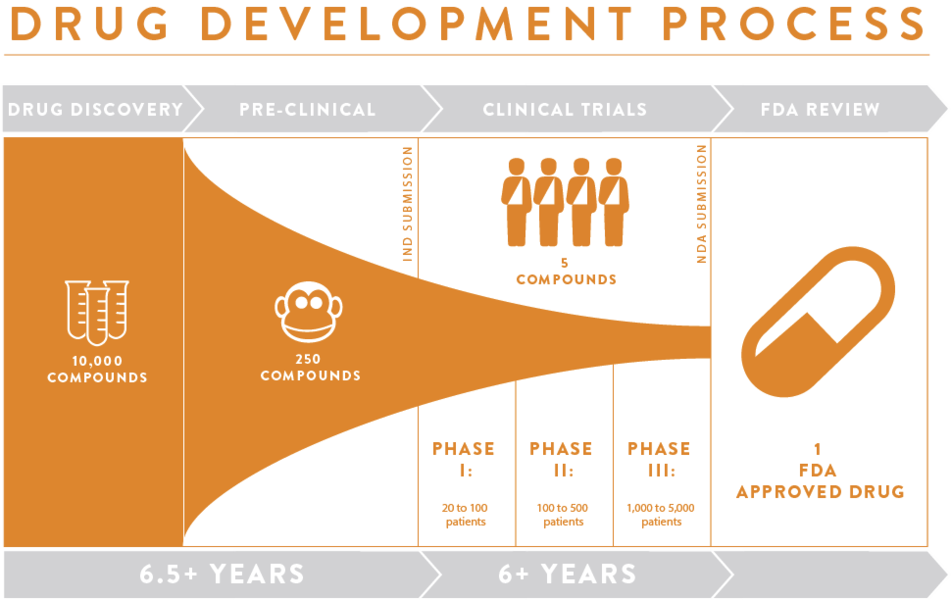 [3]
Main Activities
Due to unbridled demand of a survivalist type nature and the fact companies can enjoy 12 years of a monopoly on their patented drug, the medical industry dominates the majority of biotechnology applications. The healthcare segment of biotech leads the industry and in 2014 was valued at 60% of the total industry value. Followed by agriculture and food[6].
However, other instances of its use include:
1. Agriculture: Biotech facilitated GMOs (genetically modified organisms) which lead to larger, more efficient crop strains. As well as naturally engineered pest control that are less harmful than synthetic, conventional pesticides.
2. Industry: Oil recovery by means of injecting live enzymes into underperforming or partially drained wells which then change the viscosity of the oil; allowing it to flow more easily and maximize economy.
3. Environmental: A process called bioremediation where microorganisms are utilized to clean hazardous substances into non-toxic compounds. This allows toxic materials to be recycled naturally and permanently as opposed to disposed of temporarily.
4. Medical: This market application dominates the industry so heavily that its applications range from drugs/vaccines to gene therapy and tissue replacement as well as human genome research.
There are many unknowns in the biotech world but specialists and professionals around the world agree that it is the future of health sciences[5]. Because of its successful and plentiful uses in the medical industry, the ultimate focus of biotech remains dominated by healthcare.
[7]
Similar Industries
Industries similar to the biotechnology industry include:
Conventional pharmaceutical manufacturing (both brand name and generic)
Organic chemical and pesticide manufacturing
Laboratory testing services along with scientific research and development
The majority of parallels among other industries and biotech result from its heavy focus on the medical sector so subsequently, the comparable companies are primarily medical as well[8]. Despite all the competition, biotechnology's natural versus synthetic roots as well as its successful cutting-edge discoveries in the human genome, gene therapy, and medical industry indicates a bright future for the biotechnology industry.
Spencer Mueller contributed to this report.
Sources
[1] Publishing, Value Line. "Industry Overview: Biotechnology." Value Line – The Most Trusted Name in Investment Research, 6 Dec. 2015, Retrieved July 25, 2018, from www.valueline.com/Stocks/Industries/Industry_Overview__Biotechnology.aspx
[2] "Biotechnology Market Size, Share | Industry Analysis Report 2014-2025." Agriculture Drones Market Size, Share | Industry Report, 2024, Aug. 2017, Retrieved July 25, 2018, from www.grandviewresearch.com/industry-analysis/biotechnology-market
[3] "Drug Development Primer." GiveToCure.org, 13 Oct. 2015, Retrieved July 28, 2015, from www.givetocure.org/blogs/drugprimer
[4] "The US Biotechnology Industry – Awex-Export.be." Www.awex.com, June 2017, Retrieved July 28, 2015, from http://www.awex-export.be/files/library/Fiches-Pays/AMERIQUES/ETATS-UNIS/The-US-Biotech-Industry-Report-2017.pdf
[5] Staff, Investopedia. "The Industry Handbook: Biotechnology." Investopedia, Investopedia, 30 Mar. 2017, Retrieved July 31, 2018, from www.investopedia.com/features/industryhandbook/biotech.asp
[6] "Analyzing the Global Biotechnology Industry 2015." PR Newswire: News Distribution, Targeting and Monitoring, PRNewswire, 27 Aug. 2015, Retrieved July 31, 2018, from www.prnewswire.com/news-releases/analyzing-the-global-biotechnology-industry-2015-300134472.html
[7] "Biotechnology Market Size – Industry Share Report 2024." Dental Practice Management Software Market Size, Share, Report 2023, Sept. 2016, Retrieved August 2, 2018, from www.gminsights.com/industry-analysis/biotechnology-market
[8] "Biotechnology – US Market Research Report." Home Improvement Stores (US) – Industry Research Reports | IBISWorld, May 2018, Retrieved August 2, 2018, from www.ibisworld.com/industry-trends/market-research-reports/healthcare-social-assistance/social-assistance/biotechnology.html

Nate Nead is a licensed investment banker and Principal at Deal Capital Partners, LLC, a middle-marketing M&A and capital advisory firm. Nate works with corporate clients looking to acquire, sell, divest or raise growth capital from qualified buyers and institutional investors. He holds Series 79, 82 & 63 FINRA licenses and has facilitated numerous successful engagements across various verticals. Four Points Capital Partners, LLC a member of FINRA and SIPC. Nate resides in Seattle, Washington. Check the background of this Broker-Dealer and its registered investment professionals on
FINRA's BrokerCheck
.

Latest posts by Nate Nead
(see all)