This is the second in a multi-part series that will focus on the transactions and notable deals in the medical device manufacturing industry, a member of the manufacturing sector.
Diversified Manufacturing Transactions
The medical device manufacturing industry witnessed more than 950 transactions in 2017 worth over $75 billion[1]. This makes the average transaction size in 2017 roughly $78.94 million. The number of transactions has shown an upward trend following the fiscal year of 2013. However, the value of transactions reached its peak in 2014 at over $110 billion. Transaction value has fluctuated over the years hitting a recent low at less than $50 billion in 2015 and passing $75 billion in 2017. Much of the growth from 2013 can be attributed to improving economic conditions which carry along with them a cyclical industry. The fluctuating value of total annual transactions in recent years results from a variety of factors including different funding stages and series. An increase in number of transactions and decrease in overall transaction value indicates that more early stage funding and smaller scale transactions were occurring.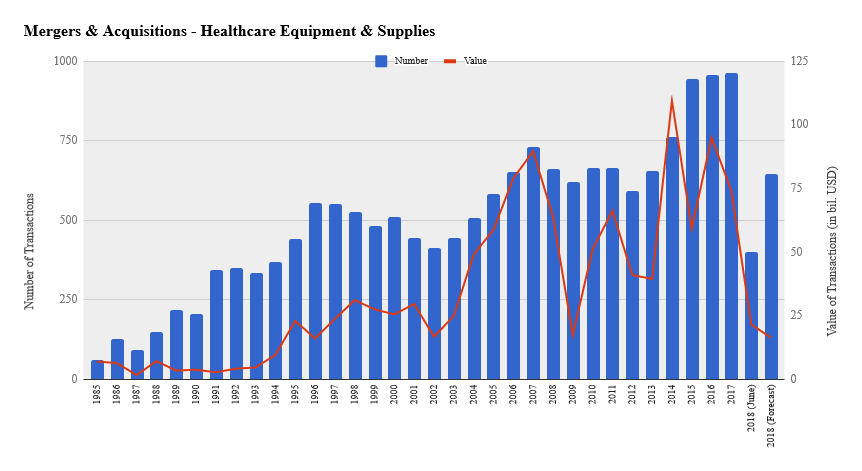 According to procurement and supply chain company GEP, merger and acquisition activity has been on the rise in the medical device manufacturing industry. OEMs, or original equipment manufacturers, have consolidated to improve time to market, reduce costs and comply with healthcare reforms such as the Affordable Care Act. Five out of the top 30 companies in this space have been acquired since 2013 and the top ten players maintain roughly 40% of global market share. Major deals since 2013 include the following: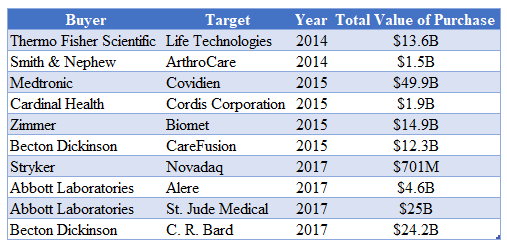 [2].
Contract manufacturers have also engaged in significant deals including Kohlberg & Company's acquisition of PExco (2017), Nordson's acquisition of Advanced Technology Business of Vention Medical and Medplast's acquisition of Vention Medical Devices Manufacturing Services in 2017. Earlier deals include Molex/Phillips-Medsize (2016), TE Connectivity/Creganna-Tactx (2016), and Greatbatch/Lake Region Medical (2015). Consolidation has brought professional management, increased scale on operations and greater liquidity to the industry[3]. Increased consolidation has also supported trends in outsourcing.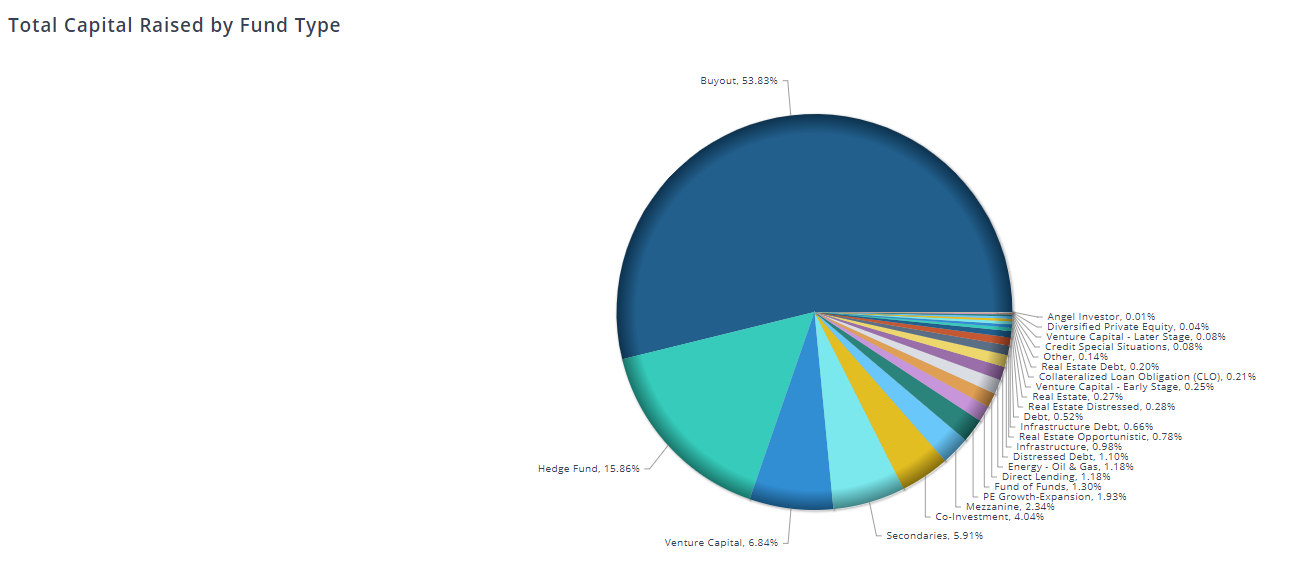 [4]
According to the infographic above, buyouts accounted for the majority of capital raised for this industry at 58.83%. This is followed by institutional investment from hedge funds (15.86%) and Venture Capital (6.84%). By contrast, angel investors accounted for 0.01% of capital raised, indicating that this industry is more mature and skewed towards larger players.
The top ten medical device manufacturers by size in billions are Johnson & Johnson ($25.1), Medtronic ($20.2), GE Healthcare ($17.6), Siemens Healthcare ($14.5), Philips Healthcare ($11.9), Cardinal Health ($11.4), Danaher Corp ($10.9), Becton Dickinson ($10.3), Baxter International ($10.0), and Stryker Corp. ($9.9)[5].
The institutional Investors who commit the most capital and expertise to transactions in the medical device manufacturing sector pursue certain deals. Among investors, series D funding is the most popular with 50.43% of transactions falling under Series D. Series C and Series B funding account for 35.87% and 8.93% of funding respectively. This shows a strong preference for companies with solid fundamentals and an established market. The additional capital supports further expansion.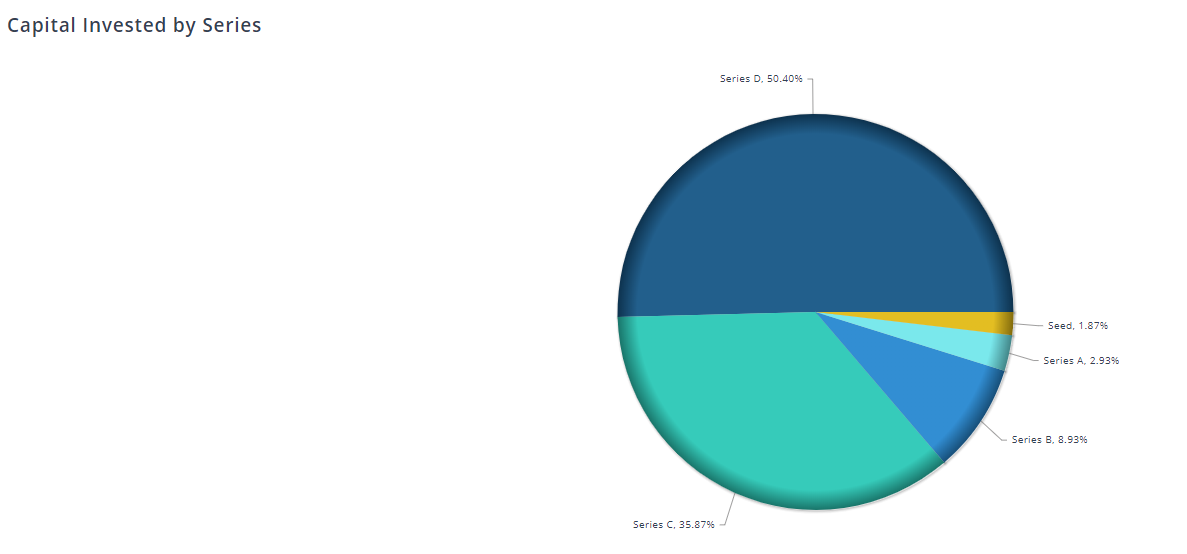 [4]
Some of the largest transactions in the medical devices industry in 2017 include the acquisition of Ignyta Inc. by Roche Holdings Inc. for an implied Enterprise Value (EV) of $1.82 billion in the biotechnology sector[6]. The transactions between TPG Capital, L.P. and Exactech, Inc. as well as Stryker Corporation and Entellus Medical, Inc. with implied EVs of $709.6 million and $663.9 million respectively are the second and third largest transactions of 2017, both in the healthcare equipment sector.
The acquisition of St. Jude Medical by Abbott for approximately $23.6 billion allowed the former to become a leader in high growth cardiovascular. Hologic's acquisition of Cynosure for $1.7 billion allowed the former to expand into the medical aesthetics market. Similarly, Stryker acquired Novadaq for its R&D related to fluorescence imaging technology[6].
M&A activity by large players to grow their business is a tactic endemic across industries in a low interest rate environment. As rates continue to climb, one should expect a slowdown in these massive cash and equity deals. As the cost of borrowing goes up, firms may choose to focus on organic growth.
Mohammed Siddiqui contributed to this report.
Sources
[1] Institute of Mergers, Acquisitions and Alliances. (n.d.). M&A by Industries. Retrieved July 10, 2018, from https://imaa-institute.org/m-and-a-by-industries/
[2] GEP. (2016, March 18). M&A on the Rise in the Medical Device Contract Manufacturing Market. Retrieved July 10, 2018, from https://www.gep.com/mind/blog/merger-acquisitions-in-medical-device-contract-manufacturing-market
[3] Thompson, H. (2018, February 20). These 7 trends have made medical device manufacturing what it is today. Retrieved July 10, 2018, from https://www.medicaldesignandoutsourcing.com/7-trends-made-medtech-manufacturing-today/
[4] PitchBook data found searching the following keywords: "medical device manufacturer"
[5] Fenske, S., Barbella, M., & Brusco, S. (2017, July 26). TOP 30 MEDICAL DEVICE MANUFACTURERS. Retrieved July 10, 2018, from http://www.mpo-mag.com/heaps/view/3670/1/253218
[6] Rajbhandary, S., Harms, T., & Frank, A. (2018). Medical Device Industry [PDF]. Mercer Capital.

Nate Nead is a licensed investment banker and Principal at Deal Capital Partners, LLC, a middle-marketing M&A and capital advisory firm. Nate works with corporate clients looking to acquire, sell, divest or raise growth capital from qualified buyers and institutional investors. He holds Series 79, 82 & 63 FINRA licenses and has facilitated numerous successful engagements across various verticals. Four Points Capital Partners, LLC a member of FINRA and SIPC. Nate resides in Seattle, Washington. Check the background of this Broker-Dealer and its registered investment professionals on
FINRA's BrokerCheck
.

Latest posts by Nate Nead
(see all)