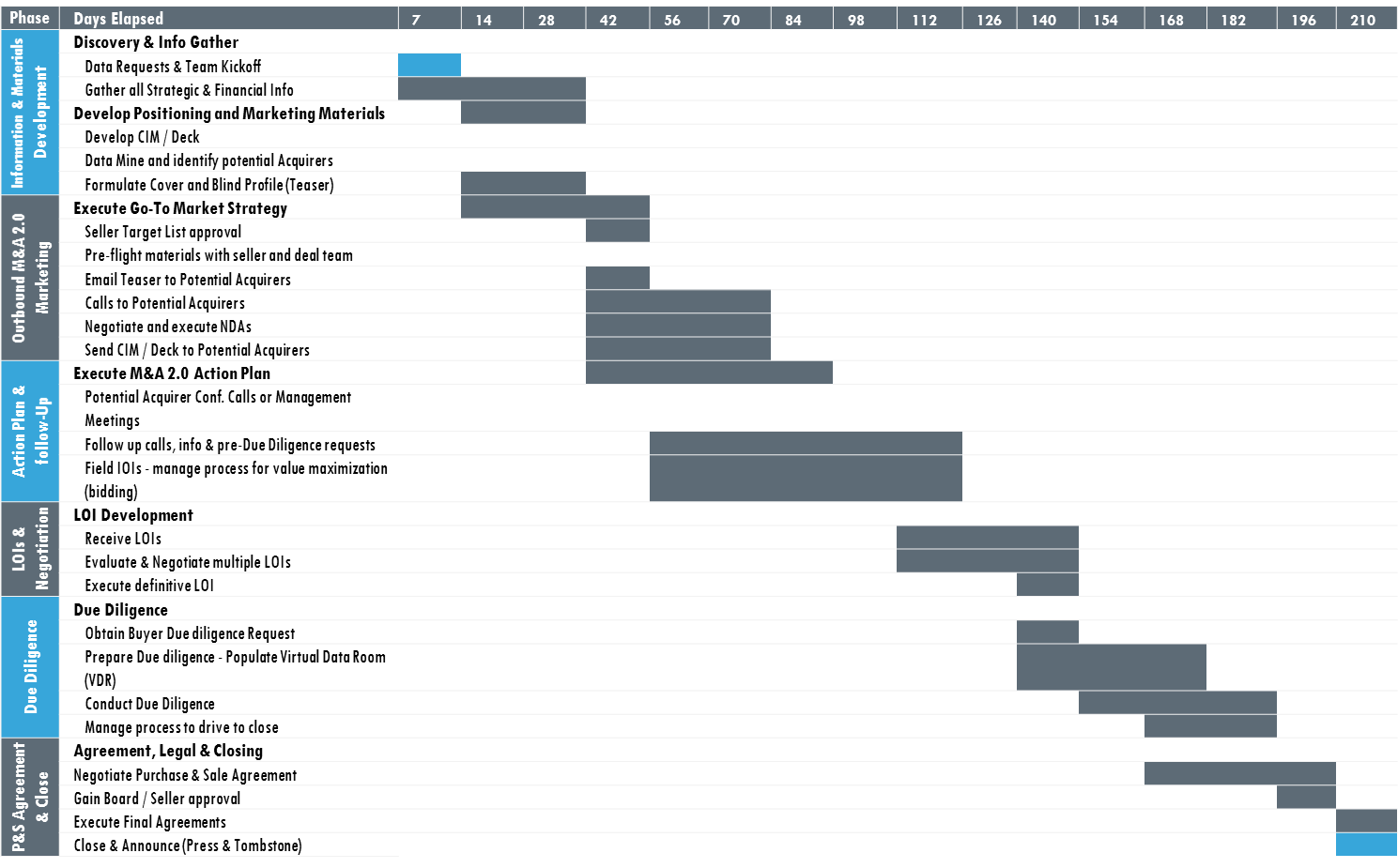 17 Feb

What Do Project Integration Managers Do?

Inject Speed

The head of the PMI team works to maximize the speed of project integration and works to ensure the deal goes through as quickly as possible. The aspect of mergers which can be inefficient and capital destructive generally has to do with personnel management which usually has to do with lack of speed. The PMI manager works to ensure speed happens much more rapidly.
Ramp up planning efforts
Accelerate implementation in general
Push for decisions and actions
Monitor progress against goals and pace the integration efforts to meet deadlines
Create Structure
Have you ever hear of Microsoft Project Manager? This is where it is used. Setting up guideposts and goals and then working through the necessary processes to see it through is part of creating and maintaining structure throughout the process.
Provide flexible integration frameworks
Mobilize joint teams
Create key events and timelines
Facilitate team and executive reviews
Make Social Connections
Because personnel management is so crucial to efficiency and getting things back on track, managing the social aspects of the deal can be extremely important. In fact, lending a listening ear is probably one of the most important aspects of this part of deal management.
Act as traveling ambassador between locations and businesses
Serve as a lightning rod for hot issues; allow employees to vent
Interpret the customs, language and cultures of both companies
Engineer Success
Recognizing synergies is difficult. Because the PMI team is responsible for determining synergies and eventually recognizing them, making sure they are implemented is difficult. The onus falls upon project integration members to make sure this happens rapidly.
Help identify and exploit critical business synergies
Launch 100-day projects to achieve short-term, bottom-line results
Orchestrate transfers of best practices between companies
*Much of the specific information from this post comes to you from the Harvard Business Review, 2000