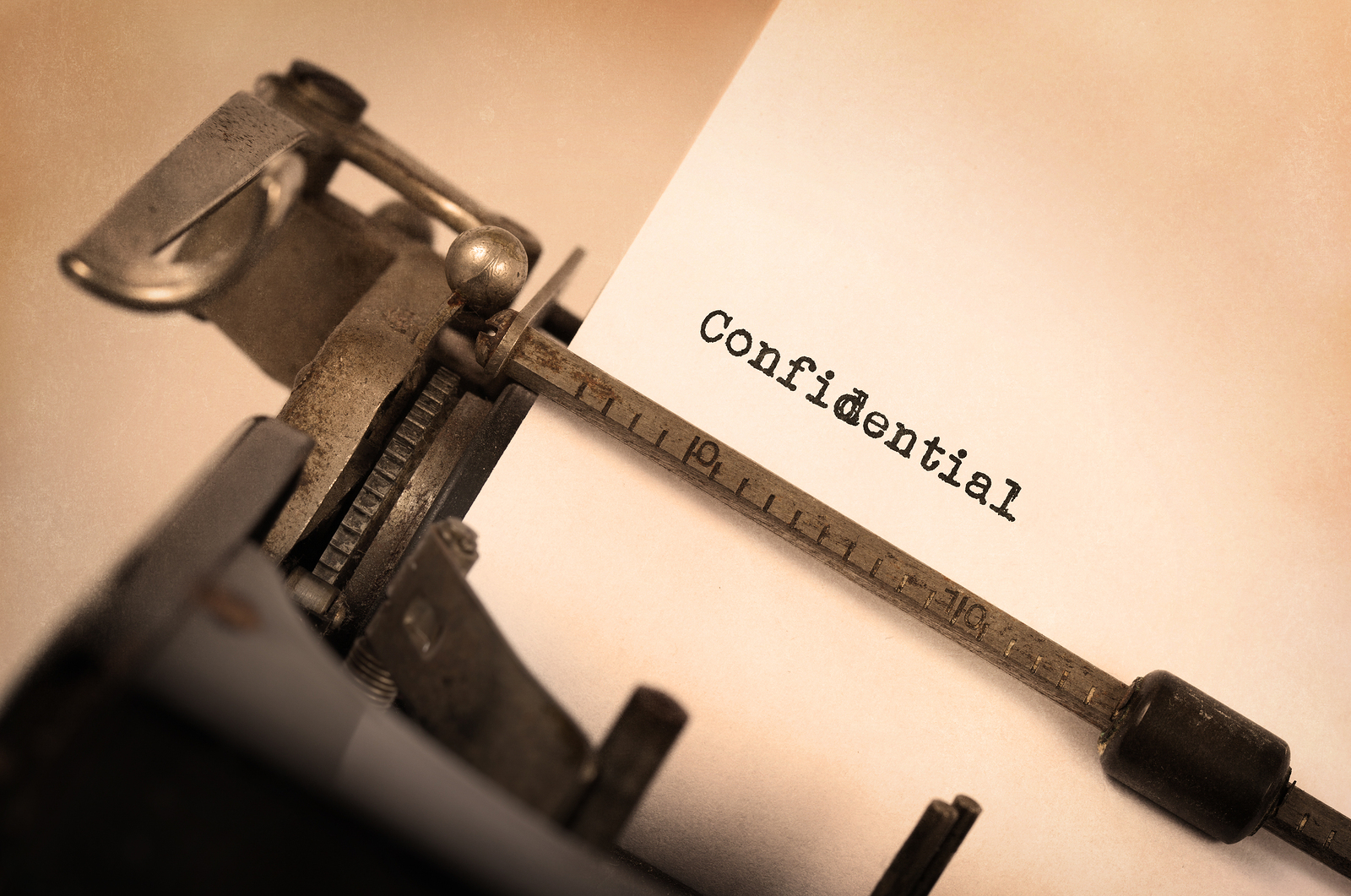 11 Aug

How to Preserve Confidentiality When Selling Your Business

One of the biggest concerns business owners fret over as they entertain the potential of selling their business is how to keep the transactions leading up to the sale confidential. This concern, of course, has merit. Few business owners want word of the potential sale reaching:
Their customers
Their employees
Their competitors
Their vendors
Depending on your business and the type of industry you're in, there's a good chance you'll struggle to keep the pending sale under wraps. However, there are a few strategies you can put into place to improve the likelihood that your confidentiality will be maintained until you're ready to announce the sale on your terms.
1. The non-disclosure agreement and buyer qualification
As you begin to sell your business, you'll have a teaser created that's provided to prospective buyers. This one-page teaser includes just enough background on your business to entice buyers, without making it easy for them to reverse-engineer your company's identity.
Buyers, who express interest after reading the teaser, should then be qualified to see if they have the means to buy your business. If they don't, there's no reason to move on to the next step.
This next step is to have qualified, potential buyers sign a legally approved confidentiality agreement. Sales managed by a broker or M&A professional will have this form signed even before your company name is revealed.
But how affective are NDA's?
A common concern brought up by business owners is the true worth of these NDAs. What's to keep a buyer from leaking information to a competitor? However, keep in mind that if a potential buyer chooses to breach the NDA he signed, he's risking his integrity and reputation. That, more often than not, is enough to maintain faith in this legal document.
2. Create a hold list of buyers
If you're in an industry where your closest competitors could harm your business if word of the sale is leaked, it's best practice to create a hold list. This hold list will be comprised of the companies you'll contact only toward the culmination of the sale process, and only after you've received viable offers.
The benefit here is you might be able to leverage a high valuation for your business, if you contact certain companies (like your competitors) after garnering strong offers elsewhere.
3. Be open with your management team
It makes perfect sense to want to shield your customers and employees from learning of a potential sale. However, more damage can be done to your business if you also choose to withhold this information from your management team.
While it doesn't happen often, it is possible that your NDA will be breached. If your management team catches wind of the sale, your best approach is to be up front and honest. By bringing your senior managers into the fold, you'll avoid the repercussions of a management team that feels slighted or undervalued. This might include the spread of rumors as well as a negative impact on work productivity.
Rather, you'll increase the likelihood that your senior managers will get on board with the sale, because they'll have time to process the information. In fact, 95% of confidentiality breaches come from within, so managing internal communication and confidentiality is perhaps the greatest struggle.
Furthermore, you might find it beneficial to include your managers in the sale process. This could make your business more attractive to buyers, thus increasing its sale price.
4. If word gets out, honesty is key
Even if you go to great lengths to preserve confidentiality, in today's information age, your customers, vendors, and employees might still hear rumors of a sale. It's best not to be vague or cryptic if approached about selling your business. Rather, be up front and honest. Explain that you are considering a transition, and state your reasons why (you may be retiring, or feel you've reached your potential with this particular venture).
If history is any indicator, people are far more accepting when someone offers honesty, than when they try to conceal the truth.
Confidentiality is important, but it's not everything
Business owners have every reason to want to preserve their company's confidentiality during a sale. However, if your confidentiality is breached, all hope is not lost. It may also be helpful to note that breach of confidentiality is only one area where your transaction can go in the wrong direction. Working with a broker or M&A professional can ensure you maintain your confidentiality, while helping you work through all the obstacles you may face as you look to sell your business.