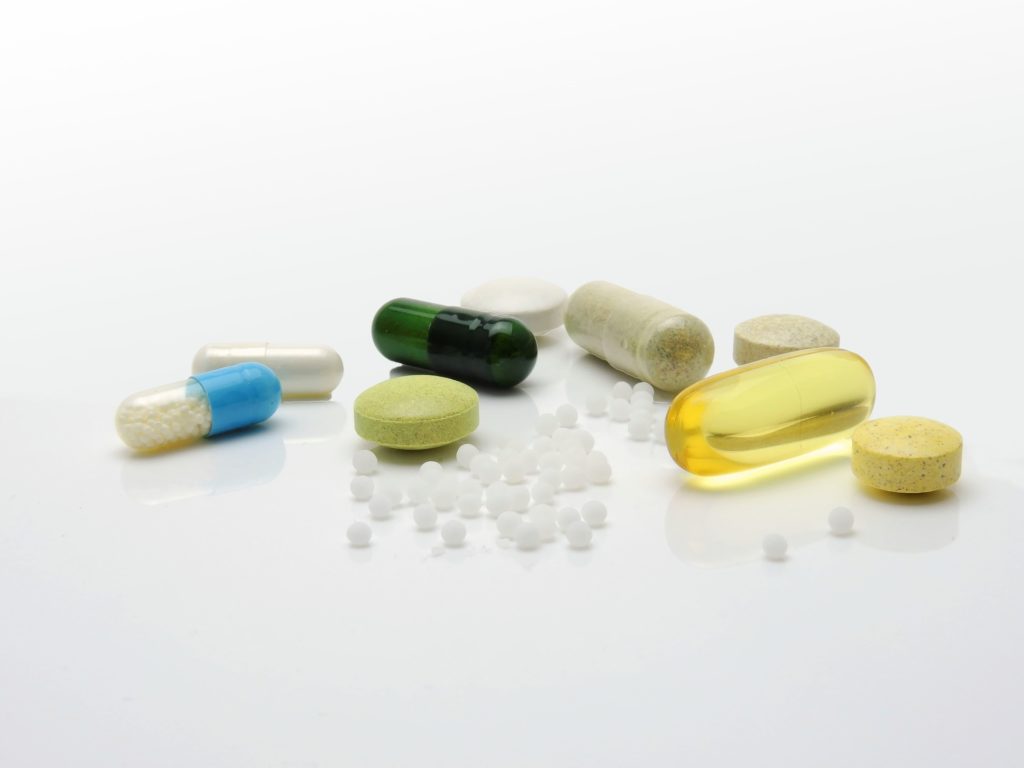 Simplicity, transparency, and trust fuel the growth of the nutritional supplement industry. Up from 65% in 2009 the percentage of adult Americans has increased to 76% in 2018[1] with a projected market CAGR of 7.8% until 2025[2]. The demographic with the largest disposable income, those aged 55+, is the most using demographic at 78%. Other than overall wellness the main reasons for use in this demographic are: filling nutrient gaps, bone health, heart health, healthy aging, and joint health[1]. In this demographic, 46% use Vitamin D supplements with only 34 percent of supplement users aged 35–54 using it. With a total United States population growth of about 6.31% since 2010[3] and an absolute user population increase from 65% to 76% over that time, those using supplements have increased their usage and/or tried other products.
Those who use nutritional supplements generally tend to have healthier lifestyles and habits. Users are more likely to exercise and visit a doctor regularly, try to eat a balanced diet, get adequate sleep, maintain a healthy body weight, and not use tobacco[1]. Those who use nutritional supplements tend to pay more attention to their health and lifestyle. These are the responsible people that read the nutrition facts before making purchases.
Common products include both organic and otherwise in pill, tablet, and powder forms. Organic plant-based proteins and conventional non-organic powders are a huge part of the industry. They account for $3.67 billion in sales annually in the U.S[4]. Other common products are turmeric, collagen supplements, organic broth powders, and every vitamin one can imagine. Turmeric and curcumin sales have been a burgeoning and extremely researched market over the last 5 years[5][6].
Those making online, direct-to-consumer (DTC), nutritional supplement purchases—not through Amazon which is ~29%—only accounts for about 3% of all nutritional supplement sales[7]. This figure includes all non-Amazon DTC sites. That small user percentage represents approximately $1.27 billion of annual sales revenue[8]. This subgroup places a premium on simplicity, transparency, and quality. It is safe to assume that this 3% has a higher rate of maintaining healthy habits as compared to the rest of the supplement user group. This group has found niche sites with something unique to offer the community. In short, those who use these sites are convinced that the brand is superior to others in the field. DTC products are "premiumized" and require research to back claims.
Major Players in the M&A Scene
Amazon's acquisition of PillPack is the largest acquisition of a DTC nutraceutical company on record with a $753 million price tag in 2018. Also in 2018, Clorox acquired Nutranext, a research-backed vertically-integrated DTC nutraceutical company that perfectly fits into the industry. With shopping moving away from traditional in-store sales, the DTC market is expected to start heating up even more as conglomerates look to penetrate the market as evidenced by Nestle acquiring Personanutrition in August.
The suitors on the buy-side seem to include the largest companies in the world with names like Walmart and Amazon already having gone toe to toe over acquiring PillPack in 2018. Other companies that may jump into the buy-side scene are household nutriceutical names like GNC. 
Names like GNC could horizontally integrate to include some of the niche DTC brands to give them a greater audience in the DTC market. Those already engaged in DTC nutraceuticals are all players in the M&A scene.
Amazon's strategic acquisition of PillPack shows its determination to diversify into the drug-delivery market. Chatter about the shipping giant talking to PillPack for acquisition came to fruition less than 6 months later. Now Amazon truly does have more than a foot in the door to the pharmaceutical market.
Another pill delivery company, Personanutrition, looks like a fledgling PillPack. Founded in July of 2016, Personanutrition, is at a similar stage in development as PillPack was just two years before its acquisition. With similar business models, it would not be unexpected for a Walmart or GNC to follow Amazon's lead to expand their shipping platforms to go more patient-centric. Walmart already has a pharmacy in every "Supercenter" location. It is logical to think that Walmart will start making DTC pharmaceuticals a part of its push away from shopping in brick and mortar to have pick-up stations and home delivery. Walmart already lost PillPack to Amazon, Personanutrition might be the next target.*
Valuations and Deal Multiples
PillPack was valued at $361 Million in 2016 and Amazon acquired it for more than double that valuation two years later. A pigeon, if left by itself to eat from an endless supply of feed, will eat 100% of its stomach capacity. If there are two or more pigeons eating the same feed, each pigeon will eat 300% of its stomach capacity.
As we have seen in the PillPack acquisition, this primal survival instinct can be applied to the DTC nutraceutical M&A scene. When Amazon and Wal-Mart were both trying to take their fill of PillPack, Amazon paid more than twice the original 2016 evaluation of the pill shipping company–shelling out $753 million[9][10]. Amazon paid a hefty premium to secure the pill-packaging company not only because Amazon saw great potential, but because Amazon also felt the pressure from Wal-Mart.
PillPack has since been increasing annual revenue at a near parabolic level, projecting 2020 revenue to top $1 billion dollars. That $753 million dollars now seems to be a bargain. What was the premium above the 2016 valuation? That figure is non-disclosed as the 2018 valuation was not disclosed. Hypothetically, if PillPack increased its valuation 50% from the 2016 figure to the 2018 deal, then Amazon still paid about a 28% premium above the hypothetical 2018 pre-acquisition valuation. 
The Clorox and Nutranext acquisition was sold at a 3.5x EBITDA multiple. Nutranext fits perfectly into the DTC nutraceutical market and may serve as a reliable measuring stick for future deals.
The more competition looking at a target, the greater the premium one of them is likely to pay for the acquisition.
*Edit 9/7/19: The Swiss giant, Nestle, has acquired Persona for an undisclosed amount as of August 2019.
Ryan Atchley contributed to this report.
Sources
[1] The Council for Responsible Nutrition. (2018). 2018 CRN Consumer Survey on Dietary Supplements. Retrieved from https://www.crnusa.org/CRNConsumerSurvey
[2] Grand View Research, Inc. (2019, May). Dietary Supplements Market Worth $194.63 Billion By 2025: CAGR 7.8%. Retrieved from https://www.grandviewresearch.com/press-release/global-dietary-supplements-market
[3] US Census Bureau. (2019, February 1). Census Bureau Projects U.S. and World Populations on New Year's Day. Retrieved from https://www.census.gov/newsroom/press-releases/2019/new-years-population.html
[4] Mordor Intelligence. (n.d.). Plant Protein Market (2019- 2024): Size: Share: Forecasts. Retrieved from https://www.mordorintelligence.com/industry-reports/plant-protein-market
[5] https://www.nutraingredients-usa.com/Article/2016/09/22/Turmeric-leads-the-charge-as-herbal-sales-continue-to-bloom
[6] Krawiec, S. (2019, February 8). 2019 Ingredient trends to watch for food, drinks, and dietary supplements: Turmeric. Retrieved from http://www.nutritionaloutlook.com/herbs-botanicals/2019-ingredient-trends-watch-food-drinks-and-dietary-supplements-turmeric
[7] Evans, A. (2018, March 29). Assessing the Health of the Nutrition Retail Sector: L.E.K. Consulting. Retrieved from https://www.lek.com/insights/ei/assessing-health-nutrition-retail-sector
[8] Data, R. and. (2019, March 25). Dietary Supplements Market To Reach USD 210.3 Billion By 2026: Reports And Data. Retrieved from https://www.globenewswire.com/news-release/2019/03/25/1760423/0/en/Dietary-Supplements-Market-To-Reach-USD-210-3-Billion-By-2026-Reports-And-Data.html
[9] LaRock, Z. (2019, May 14). A look inside Amazon's PillPack acquisition almost a year later. Retrieved from https://www.businessinsider.com/inside-amazon-pillpack-acquisition-2019-5
[10] Lunden, I. (2018, June 28). Amazon buys PillPack, an online pharmacy, for just under $1B. Retrieved from https://techcrunch.com/2018/06/28/amazon-buys-pillpack-an-online-pharmacy-that-was-rumored-to-be-talking-to-walmart/

Nate Nead is a licensed investment banker and Principal at Deal Capital Partners, LLC, a middle-marketing M&A and capital advisory firm. Nate works with corporate clients looking to acquire, sell, divest or raise growth capital from qualified buyers and institutional investors. He holds Series 79, 82 & 63 FINRA licenses and has facilitated numerous successful engagements across various verticals. Four Points Capital Partners, LLC a member of FINRA and SIPC. Nate resides in Seattle, Washington. Check the background of this Broker-Dealer and its registered investment professionals on
FINRA's BrokerCheck
.

Latest posts by Nate Nead
(see all)