23 Sep

The Education Technology (EdTech) Industry: Investment Trends

This is the second in a series of reports that will analyze the current business environment and M&A activity in the Education Technology (EdTech) sector.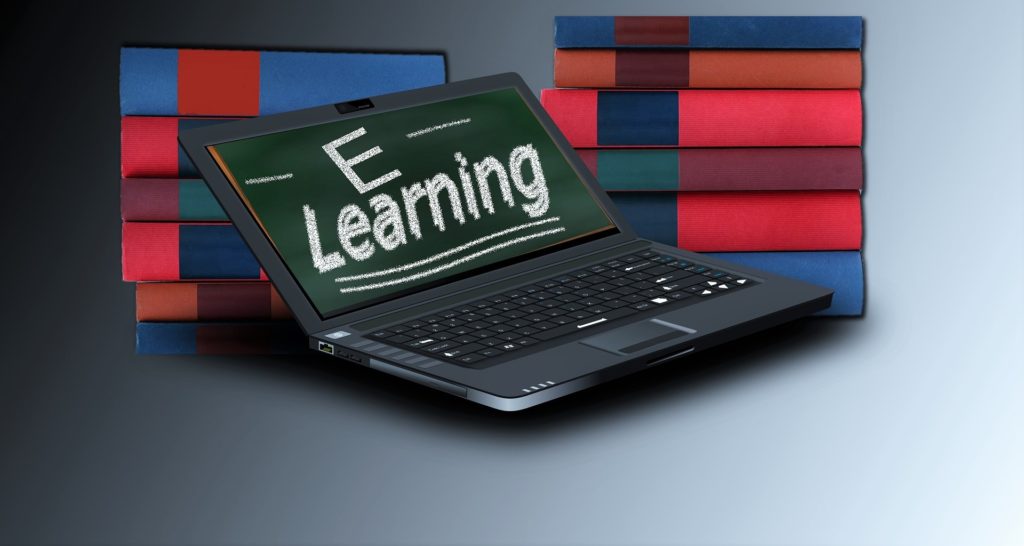 Investment Trends
The funding trends have turned in an unexpected way in 2018 within the U.S. market. In 2013 only $36.4 billion was funded in the industry with 5,176 funding rounds closed. The amount funded increased more than a fold to $78.1 billion and the number of rounds closed increased by 17.8% to 6,078 in 2015. Regardless of the overall increase in funding of 27.4% to $99.5 billion between 2013 and 2015, there had been decreases in round closings, from 6,098 to 5,536 in 2018.[1]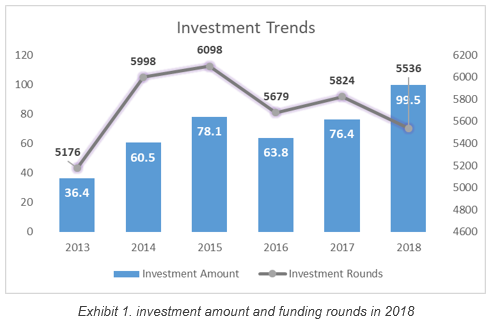 It indicates that, regardless of the new emergence of the EdTech industry in the early years, there has been a trend of fewer funding events but with larger amount per event. In addition, the U.S. EdTech funding environment has gravitated towards larger dollar amounts. Throughout most of the quarters in the past 2 years, the number of U.S. funding rounds for funding over $100M had surpassed Asia by 5 to 8. Also, surprisingly, the mega U.S. funding rounds (over $1B) had surpassed the Asian market by 13 rounds.[1]
To take a deeper look at the funding landscape in 2018, Series C and lower grades had occupied more than 39% of the funding market at $537.2M while Angel & Seed occupied more than 40% of the funding deals at 45 rounds.[2]
In 2018, post-secondary and higher education were enjoying over 35% of the funding raised by U.S. EdTech companies, with about a fold in percentage increase. The reason for such surprising growth is the need to close the gap between college and employment. With high levels of student loan debt, this demand has become more urgent. Thus, companies like Trilogy Education that raised $50 million offers short-term workforce training to validate students' skills before being employed.
Companies like Handshake that raised $40 million provides an online platform that connects students with employers. Guild Education supports the business with affordable employee development and educational programs by offering connections with universities. Other corporations such as Chipotle and Walmart who support front-line employees to get college degrees are also supported by Guild Education, which raised $40 million in 2018. Overall, post-secondary and higher education are becoming more popular among both the employment market and the EdTech industry.
K-12 is facing a challenge, however, that with strong and successful market penetration, the product licenses purchased by school districts might not be actually used by students.[3] According to research conducted by LearnTrials, 65% of the licenses purchased were rarely used by students.[4] With such information available to investors, there could be a slight drop in the number of investors in the K-12 sector.
To take a deeper look, there are a few major investment participants in the EdTech industry that has raised a noticeable amount in their history. For instance, HotChalk, a company that supports universities in consulting work and promotes degrees online, has raised $235 million. Coursera, a well-known company that offers Massive Open Online Courses to 20 million students and partners with 140 universities, has raised $235 million. Udacity provides self-study learning materials and has raised over $160 million. Not to mention the famous Age of Learning, General Assembly and Duolingo, that present textbook examples of success in the EdTech space.[5]
On the other hand, fast-growing industries usually phase into clusters as they mature, and EdTech is not an exception. As an example, San Francisco has become the state with the largest technology, over $6 billion [6], and a great amount of EdTech funding deals, 463 within 5 years since 2011 [7]. Some major firms located in the Bay Area or Silicon Valley include Udemy, Udacity, and HotChalk. New York and Washington both have an abundant amount of K-12 schools and higher educational institutions. Some EdTech firms that represent these states include McGraw Hill Education, General Assembly, 2U and BlackBoard. Even not as established, EdTech has also been clustering in states of Chicago, Texas, and Utah due to their educational resources or technological incentives.[5]
Where we can help
Edtech is the representation of both innovation and growth, but it is also a realm of expertise. With our knowledge and experience, we will be able to help clients and you collaborate in your EdTech expertise, pinpoint any potential problems and seek for data-driven, research-validated solutions. We fully acknowledge your interest in the EdTech realm. For further information, please contact our licensed bankers.
Xucong "Rex" Liang contributed to this report.
Sources
[1] https://www.cbinsights.com/research/report/venture-capital-q4-2018/
[2] https://www.edsurge.com/news/2019-01-15-us-edtech-investments-peak-again-with-1-45-billion-raised-in-2018
[3] https://www.edsurge.com/news/2018-11-08-why-aren-t-schools-using-the-apps-they-pay-for
[4] http://www.educationaldatamining.org/EDM2016/posters/poster-203.pdf
[5] EdTech US Market Snapshot, Australia Unlimited. https://www.austrade.gov.au/ArticleDocuments/5085/Edtech-US-market-snapshot.pdf.aspx/
[6] San Francisco Center for Economic Development, Venture Capital Research Report Q1 2017, viewed June 2019, .
[7] CB Insights, Ed Tech Goes Global: India Sees Deals Explode While China Takes One-Fifth Of Funding, April 2016, viewed June 2019, .