30 Dec

Reverse Mergers: "The Gutter of Corporate Finance"

I had an interesting conversation the other day with a qualified, accredited investor. He made an interesting observation during our conversation: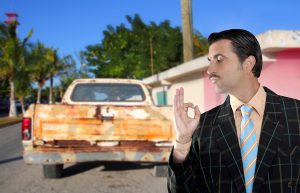 I love what you're doing. I see the value in it, but I still think reverse mergers and PIPE transactions represent the gutter of corporate finance. They're essentially the Payday Loan equivalent for small business finance.
Unfortunately, he's right. The reality is, reverse mergers are often used on deals that are less-tested and certainly less financially secure than their bulge-bracket bedfellows. But, reverse mergers and direct public offerings will remain a needed replacement for traditional venture capital and other forms of small business finance. It's certainly not a fit for every business, but where it is a fit, there is huge upside potential.
The need to use public stock and public offerings for facilitating transactions, raising capital and providing liquidity for investors will continue. Reverse mergers helps facilitate that process in a more cost-effective way (albeit performed devoid of the typical underwriting, roadshows and boisterous fanfare).
Those who help facilitate such deals would likely not appreciate being referred to as the used-car salesman equivalent of corporate finance, but financing options for the public offerings and capital raising in the small-cap market will remain. Someone and some process will ultimately crop-up to fill the vacuum. When done right, reverse mergers are not predatory, don't strap individuals or businesses with undue usurious burdens and ultimately create net value for everyone involved, not just the facilitator. They also provide a more cost effective alternative to venture capital. And, like venture capital, the percentage of failed reverse mergers is always going to be higher than the market for full-blog Initial Public Offerings (IPOs). It's a question of both size and access to capital.
The tainted reverse merger got that way not entirely as a result of the deals themselves, but is in part due to the people facilitating transactions. Dishonest players have a tendency of burning bridges that may eventually need crossing later. And it's unfortunate that burnt bridges kill future deals, regardless of who the new dealmaker may be.
Raising the general image of the reverse merger will require the assistance of all parties involved in any given transaction. We hope to assist in this where we can.