06 May

Build Your Own Custom Fintech Platform

WordPress helped take web-development from a complex, high-level task and provided the tools for individual business owners to quickly and simply create. The same thing is happening in fintech and we are feverishly working to make this a reality. Very few pure fintech platforms exist, let alone white-label fintech platforms. Those that do exist are likely not industry-agnostic in their functionality. That is, they likely are not extensible across multiple layers in fintech disruption.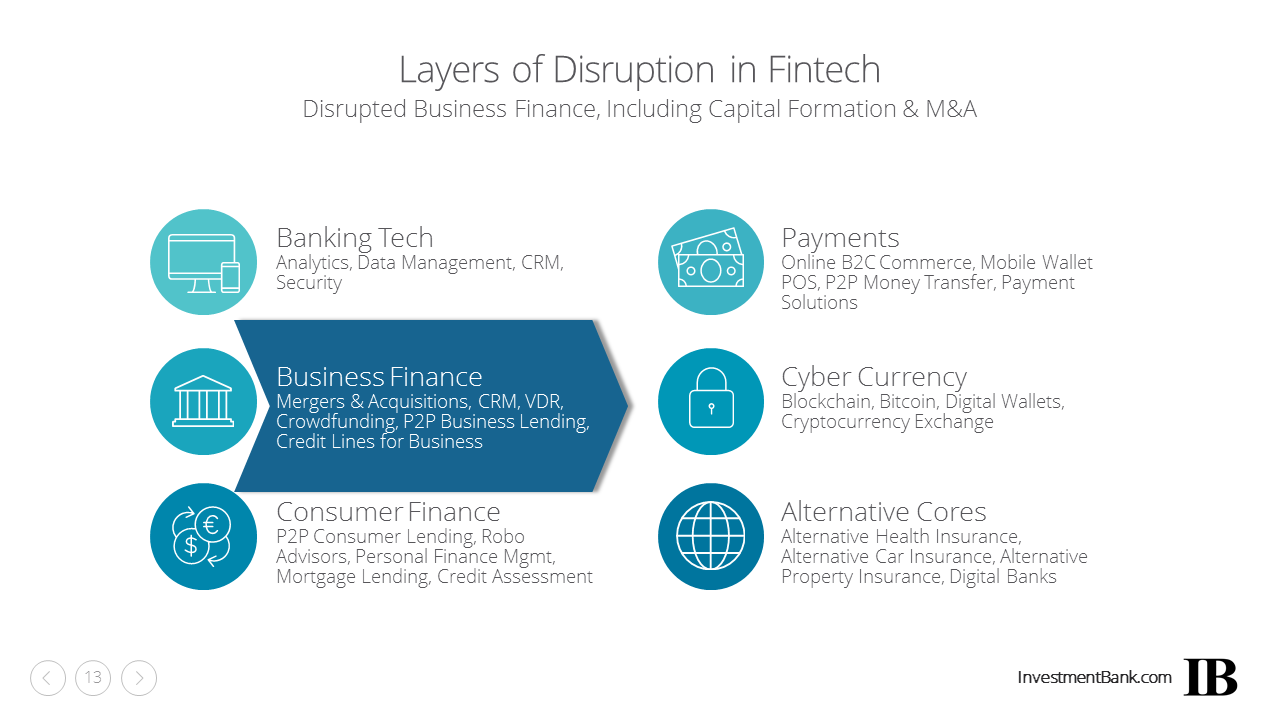 For those that are extensible, a large amount of development is likely required in the form of applications and processes that work specific to the industry in question. The M&A market, for instance, will have many different applications than those required by roboadvisors and peer-to-peer lending gurus.
Currently, fintech in general could be classified as a very competitive Red Ocean. Many players blanket each segment outlined above, from startup to final liquidity event and from retail to merchant banking and everything in between. We are working on systems and processes in a true platform that can help in disrupting nearly every segment of the market. While our system currently includes a basic deal CRM, marketing automation software, project management software, digital signature software, deal matching tools, process automation and a deal syndication engine, the eventual intent is to extend the reach to varied and differing industries, providing them with the same or more extended tools and applications for transacting online in a secure and compliant way.
Whether you operate an investment bank and are looking to source a customized deal-management system or you are a real estate investment fund with a need for a fund-management portal, we can help.