29 Dec

2015 Reverse Merger Predictions

It's nearly always futile to pretend you've a crystal ball or think you're smart-enough to outsmart something as complicated and interwoven as the markets, but you should always try. Looking toward the future through the lens of proper data, analysis and assumptions can help in making better decisions and avoiding major missteps. I'm no guru, but I think there are a few areas to watch in the reverse merger market of 2015.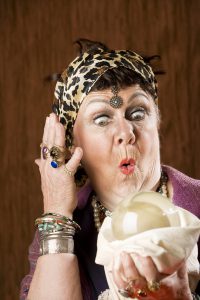 The IPO Window Will Close
Despite the conflicting views about whether or not the financial world will suffer a major blow in 2015, I always like to be optimistic toward the future with a healthy dose of reality. While the IPO window may not completely close in 2015, it's likely to continue to shrink from its highs in 2013 and 2014. A closing IPO window almost always bodes well for Alternative Public Offerings.
To be fair and more reasonable, the window is likely not going to close completely as it has done in years past, but the big boon for large IPOs like what we've seen in the last couple of years will certainly cool. A number of prognosticators with smarts and analyst coverage much better than myself greatly concur. Whenever the IPO window closes, companies often turn to the less-popular, but still legitimate reverse merger for going public.
Crowdfunding May Finally Hit
It's already been a couple of years since the JOBS Act was signed into law, but the regulators are still being slow and fickle over the implementation of the ground rules for how companies and crowdfunding portals can play in the real world. According to semi-recent releases, it appears crowdfunding is set to solidify its rules by October of 2015.
As we've discussed before, the proliferation of crowdfunding will likely be a catalyst for more reverse mergers and direct public offerings for a number of reasons we've already outlined. For more information on how we think this is going to pan out or how we feel crowdfunding and RM/DPOs will pan out in the coming years, please visit our other site at Crowdfundraiser.com.
It's just unfortunate that we have to wait until October for the rules. Once the rules are in place, if will likely take even more time for the complete implementation of the law. So, perhaps this prediction is one for 2016. Let's just hope that the momentum toward completion of equity crowdfunding finally occurs in 2015. If it does, it is likely to have a bigger impact on the reverse merger market than many may have predicted.
More Vehicle Inventory & Greater Options
Whenever the IPO window ebbs slightly, there also seems to be a natural flow and uptick in available inventory and public vehicles. There are more incentives for the manufacture or creation of one's own public shells. On the flip side, there also seem to be an increase in defunct companies as the markets slow and irrational exuberance exits a bit. This "flush-out" occurs as the market softens.
We saw this before and after the 2008 financial crises in a more extreme way than ever before. In the two years preceding 2008, we saw shell prices on the OTC rise from their typical $350K-$400K level to over $750K in some cases. It was simply an issue of supply/demand. The demand was greatly outstripping the available supply of good, clean public shell companies. Once the crises played out, things normalized and they have been fairly true-to-form ever since. Unfortunately, one company's benefit comes at another company's expense. Such was the case for those prepared in the crises of seven years ago.
Additionally, more firms like ours are sourcing and creating more vehicles than they were two years ago. It's likely the demand will remain strong, but we're expecting the supply to remain high as well, which should positively impact the reverse merger market.
Better Education, Better Preparedness
Internally, we're seeing the quality of deals increase. We're also seeing those with interest in the market who've done their homework more. When we have to provide less education and training on the process and costs, we come to a mutual understanding quicker and can move to an ultimate solution without too many delays.
Personally, having better education with the deal operators and more prepared companies has been the best mix for 2014 and will likely continue to play out in 2015 as well. With more prepared and better deal flow, we typically see significant decreases in the instances for fraud. Financial statements that legitimately perform well, are less likely to need doctoring by the fraudsters.
We've been seeing an uptick in demand in the last six months over what was seen in the previous five years. The market for reverse mergers has rebounded slightly and we expect this to continue through 2015. We hope the quality of the deals, the education and preparation of the operators and the macro-market conditions will all play a role in the reverse merger market of 2015.
What do you predict?