15 Nov

Q2 2012 Investment Multiples Report Bodes Well for the Middle Market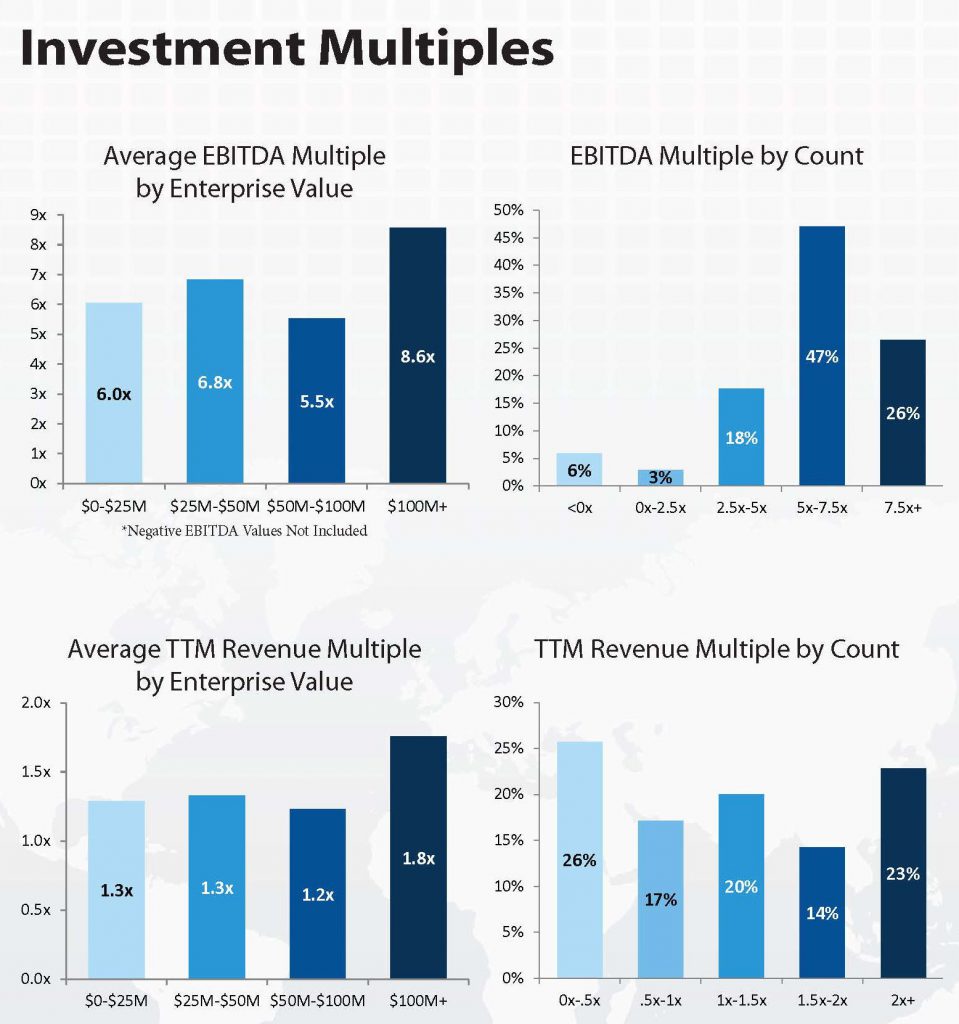 Based on the graph above (provided by Pitchbook) we conclude the following:
EBITDA multiple averages was 7x, controlling for negative values
Trailing 12 month revenue multiple for all deals is 1.4x
Financing term averages: 34% senior debt, 42% equity and 24% non-senior debt
Average time for deal closure was 19.2 weeks, or about five months
This data is encouraging for a number of reasons. First, it indicates a comeback in purchases to mid-2000 levels, which is great, given that multiples had been held down for some time. We are also beginning to see middle market M&A data which indicates nothing close to the bloated levels of 2006-2007, but which is ultimately great for the $5 million+ EBITDA company valuations.
Pitchbook also indicates that we are seeing private equity investment funding increase. We certainly won't be seeing the bloated valuations we saw just prior to the crash occur anytime soon, in part because mega funds ($5B+) who drove up valuations in the first place, are understandably broken and necessarily more cautious. Because PE groups are most likely going to see deals on the range of <$5B, the middle market will certainly be the beneficiaries of M&A activity.