17 Jan

Markel Ventures: A #PrivateEquityGroup Interview

The following is a brief interview with Markel Ventures, Inc. The views expressed here are those of Market Ventures and not InvestmentBank.com and its subsidiaries. Here's an additional brief  overview of the firm. 

Can you please provide a brief history of your firm? Its founders?

 Markel Ventures is a subsidiary of Markel Corporation (NYSE:MKL), a specialty insurance underwriter with a $12 billion market cap.  Markel Ventures was formed in 2005 to acquire market-leading niche businesses outside the insurance sector using the "permanent capital" of Markel Corp.  We currently have 16 platform businesses with total revenue of just over $1.0 billion.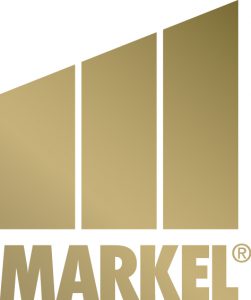 Tell us about your typical deal? Size? Industry? Geographic locale? Can you please provide an example?
Minimum EBITDA for new platform investments is $10 million with minimum EBITDA margin of 10%; anywhere in US; smaller for add-ons (global for add-ons).  No industry focus, but key factor is long-term viability given our permanent hold philosophy.  This generally rules out companies with a fad or fashion aspect (e.g., branded apparel, restaurants chains & retail) or exposure to technological obsolescence; bias against contract manufacturers.
How are your deals typically structured? Are you most often a majority investor or a minority investor? Do you prefer to keep existing management in place or do you simply take over the existing business with your own management?
Investments are all cash with no third party debt; majority control with strong preference for at least 80%.  Need existing management to continue, preferably with rollover equity; very hands-off management style; management provided high degree of autonomy to continue to operate business with no changes after acquisition.
What makes you different than other private equity firms? How does your differentiation make you a better buyer in a crowded market?
Our differentiators are : (1) no outside debt; (2) permanent hold;  and (3) management autonomy.  Also, the only approval we need is that of Markel's Chief Investment Officer.  We do not submit an IOI or LOI without prior approval from our CIO, so no further approvals are required as the process moves forward.
What do you look for when you are courting target companies? What separates a good company from a great company? What are mistakes you have seen from targets that, if remedied, could make the process smoother for all involved?
Long-term track record of profitability (cyclicality is OK) with high likelihood that business will continue to thrive for 10, 20, 30 years or more; leader in a niche with good management team in place.  Prefer that seller is entrepreneur that would prefer a buyer that will preserve the legacy that has been built; auction process OK, bias against broad auction process of PE owned business.
What added value do you bring to the process? How can you further assist sellers in preparing them to be ready for exit?
Value-add is our unlevered permanent capital; no exit planning because we never sell our businesses.
What is your typical investment horizon? How does your mission and goals for the fund impact your investment decisions and how you treat sellers' businesses both short and long term?
Investment horizon is forever.  Since we are not an LP type fund with a limited life, our goal is to manage the business for the long-term.  This provides our management teams with the ability to not worry about the short-term and focus on the long-term by doing what is best for their customers and employees with no interference from the Markel Ventures management team consisting of three people.
Tell us about your buy-side process including the time it typically takes from initial engagement, through indication of interest, due diligence and through final close.
Since we do not rely on outside financing, we can move quickly.  Have closed deals in 45 days after LOI; more typical is 60-90 days.
Tell us something interesting about your fund, its founders or managers that is typically not widespread knowledge.
One of our challenges is that there is not widespread knowledge about Markel Ventures and our unique business model.