Sourcing investment opportunities can be a difficult task, especially in a world awash in capital and competition. Deal sourcing and deal origination are necessary skills for private equity (PE) firms that want to close more deals and differentiate themselves. The PE sourcing process is very comprehensive and exhaustive. Firms typically evaluate about a thousand opportunities every year, through different channels, including, detailed research, internal analysis and cold calling. But PE firms typically only close on a handful of deals each year.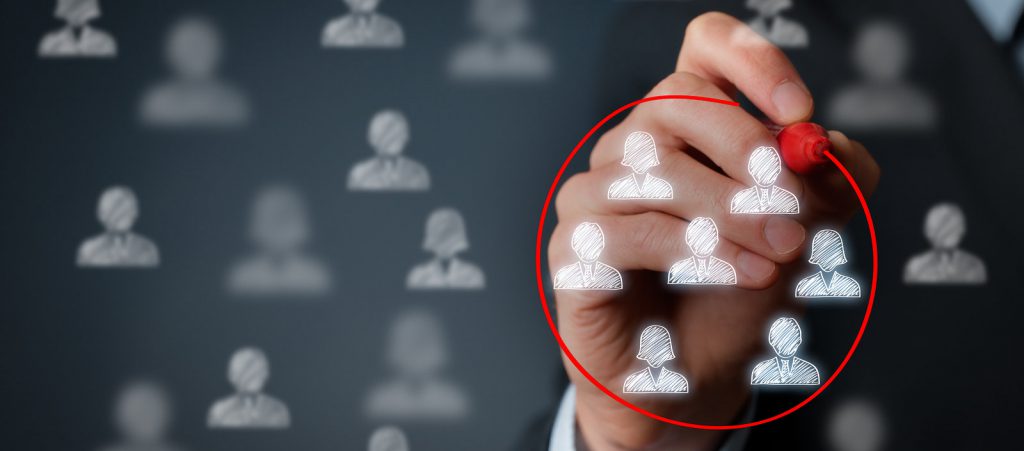 According to Merger Market, the number of private equity firms has nearly doubled over the last decade, and US private equity transactions have dropped steadily, from about $63.4B in 2002 to about 33.2 in 2015. Some leading PE firms, like Frontenac, based in Chicago,  and The Riverside Company, a middle market firm, have reported revenue growth while other firms like the Aberdare II Annex Fund,  that primarily focus on technology companies, have had double-digit declining revenue.
What practices are the leading firms adopting and what are the reason for some to fall behind?
Let's have a look;
The case for creating opportunities, not waiting for them
David Teten, a specialist in best practices for investors, says that investment professionals in his data set now focus more on organization and marketing. Though firms are better positioned to decide what approach better suits them, one of the main reasons that deals do not progress is a significant valuation gap between the seller and the firm. It is important to start with understanding the differing valuation methodologies and get an idea of where there is likely to be a gap. Many deals also don't close because of low IRR and unattractive exit opportunities.
Typically, after tens of daunting cold calls or other marketing initiatives, an analyst finally has a continuing discussion with a potential target. 'Creating opportunities,' we mean that analysts have to start with the right fundamentals with potential targets. Many companies now focus on creating a comprehensive and structured methodology for the filtering and selection process.
Successful partners seek out expertise before making any commitments. In 83% of successful deals, the initial step was to secure exceptional knowledge from insights by the board and upper management. Also, in most successful transactions, partners spend more time in the early stages and half of their time in the company during the first three months. Lower performing, or successful deals, only got about 20% of the total time, in the initial stages. The idea here is to develop a strategic approach from scratch.
Broad industry knowledge also leads to sourcing success. Roark Capital, an Atlanta-based equity firm, depends on extensive industry insights to source many of its acquisitions.
Build a specialized Outbound Origination Program; move away from traditional means
PE firms that adopt a proactive origination strategy have had greater returns, driven by higher quantity and more investment opportunities. Summit Partners and TA Associates have advanced their originating programs to later stage buyouts. Many other firms, like The Riverside Company, have a dedicated origination group that specifically focuses on looking for attractive opportunities, in particular, sectors. Riverside also focuses on smaller deals in the lower middle-market. These firms have also developed a broad network of 24 senior, well-focused originators to produce top quartile results. They typically use market mapping to identify top sectors and use deal signals to find attractive investments.
Firms are now moving from away from the 'traditionally broad strategic initiatives' to narrowly focused ones where they pick a few growing industries and later developing expertise in buying assets in those industries.The use of an origination approach has allowed some firms to proactively co-create companies or opportunities. Many businesses, like Frontenac, use a "CEO1ST" strategy where they "partner with deal executives" to source their investments around "executive focused" industries.
Research by ICAEW reveals that the Aberdare II Annex Fund lacks a good origination strategy, and as a result, most of its portfolios have underperformed with an average IRR of -23.8%.
Online databases, like industryPro, provide pre-arranged fee agreements with over 25 reputable private equity funds to support their deal sourcing needs. Many funds trust these databases to provide them quality investment opportunities in their target industries. These databases are a good start for firms looking to take strategic initiatives, in particular, sectors.
Join those on Social Media
About 15% of the 1,000 venture capitalists' blog, according to Jeff Bussgang, General Partner at Flybridge Capital Partners. Investment professionals continue to incorporate social media into their overall strategy because they find that openly discussing their investment theses gives them confidence and trustworthiness in their initiative. Though the use of social media has been growing steadily, some have been more aggressive. For example, Health Point Capital, a $750M fund, has turned their blog into a comprehensive source for M&A information in the musculoskeletal sector.
Many investors use Facebook, LinkedIn, and other informal means to stay in touch with professionals within their network. This can have positive business impacts as well.
Advanced Management Systems
Equity Touch surveyed 61 private equity firms in 2009 and found that only 22 of them had a formal CRM system. Most were using traditional means, like Excel and Outlook to organize clientele information and analytical data.  Most funds have reported that plan for a formal CRM system, often brings up political opposition but understand that the system could be valuable. Private equity firms need CRM systems that are easy to adapt to and customized to their needs. Salesforce.com and some other companies do have some sophisticated CRM systems for private equity firms, but those are often over engineered with extensive functionality. Mckinsey showed results of a survey, in its quarterly article, which revealed companies with CRM systems are better equipped to manage their data and prioritize strategic aspects, which allows them to close more deals.
Most successful transactions are executed with performance management systems which ensure that individuals are performing as expected and the overall performance remains on track.
We can infer that leading private equity firms are adopting a focused approach through outbound origination programs, creating opportunities through targeted strategic initiatives, and specializing, in particular, sectors rather than taking a broad, undefined approach. A shift to management systems is facilitating the overall sourcing process helping to close more deals. Moreover, finally, leveraging with social media is allowing individual analysts to collaborate with industry professionals in their network, get new ideas and enhance their confidence to perform better.

Nate Nead is a licensed investment banker and Principal at Deal Capital Partners, LLC, a middle-marketing M&A and capital advisory firm. Nate works with corporate clients looking to acquire, sell, divest or raise growth capital from qualified buyers and institutional investors. He holds Series 79, 82 & 63 FINRA licenses and has facilitated numerous successful engagements across various verticals. Four Points Capital Partners, LLC a member of FINRA and SIPC. Nate resides in Seattle, Washington. Check the background of this Broker-Dealer and its registered investment professionals on
FINRA's BrokerCheck
.

Latest posts by Nate Nead (see all)