09 Feb

"Born a Penny Stock, Die a Penny Stock"

I'm in regular discussions with entrepreneurs, investors and everyone in between. It's great to be at the intersection of interesting deals. Getting the type-As together for a discussion doesn't always mean opinions will gel. In fact, in most instances, the opposite is true. We all have differences of opinion, which I readily respect. However, I heard a comment on a conference call the other day that missed the mark by a long shot: "these types of deals are born a penny stock and they die a penny stock." Here's why that mentality is the wrong idea.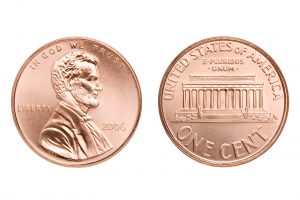 The Purpose of Going Public as a Microcap Stock 
The reasons for going public should always outweigh the risks and costs. In order to truly understand what is going on with penny stocks, it's important to understand their purpose from the perspective of both entrepreneurs and investors. From a founder or entrepreneur perspective going public can be a source of raising capital for the business. If structured properly a reverse merger transaction can provide a good amount of growth or working capital funding to help sustain the business. If the Alternative Public Offering is performed in conjunction with a PIPE, then the financing round can even be much bigger. While not nearly as large as an IPO, an APO using a reverse merger with a private placement can provide a good source of growth cash needed for the business and avoids the more costly alternative of venture capital funding.
The other major motivation in going public–at least from an investor's perspective–is the ability to obtain a liquid ROI. Investor lock-in represents one of the greatest motivators for investors in getting their private companies on a public stock exchange. They can receive a liquid exit from their initial investment.
Life After the Initial Stock Run-up
Some might call it the "pump," but I prefer to use other terms (like run-up) as pump is usually associated with dump. When a company initially goes public with a reverse merger, a good market maker will provide some initial interest in the stock, increasing the value and interest from the market. This pump helps to both simultaneously raise the capital financing needed for growth or operations as well as provide an active market for investors to sell into to receive a viable return. In many instances, there is a post-APO period where the stock's value drops to where it should be, typically trading below $1. Hence the term "penny stock." But being a penny stock has negative connotations (easily manipulated, less market support, less prestige, etc.), but that doesn't necessarily mean penny stocks are altogether bad.
The chances of a penny stock graduating out of the microcap are about as high as a startup making it to a highly-liquid M&A event. The chances are low and are often highly-dependent on having good management in place that will ensure the business continues to grow and increase its profitability. Getting out of the penny stock arena is not easy, but many previous penny stocks have done so. There is hope for penny stocks with a great product or service and an even better team of managers who can take the business to the next level.
It is true that penny stocks frequently stay penny stocks. There might be an initial run-up in the value of the stock, but at the end of the day 80% to 90% of penny stocks remain as penny stocks. If the company inside does eventually die (and many do) their associated shells are often cleaned and recycled for the next "big" reverse merger deal. The idea that penny stocks are dead is simply not true. They may languish. They may trade even below a fraction of a penny, but they're never really dead. They may just need some resuscitation.