There has been a great deal of speculation on how the JOBS Act (Jumpstart Our Business Startups) will affect the way the Securities and Exchange Commission will treat accredited investors. Until the law completely changes, no general solicitation for the sale of securities can be made to any group or individual that does not meet the qualifications listed below.
Investment Companies and Banks
Any bank or investment company, including private equity groups and venture capital firms are available to tap when seeking funding for a specific deal. Such groups could also include venture capital funds whose monies are part of a pooled investment fund, preparatory to making deals in businesses in various life-cycle stages.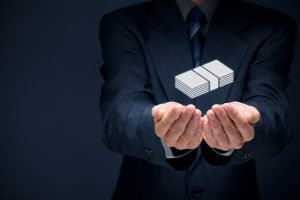 Private Development Companies
Private development companies, including business working in real estate and asset growth are also available for funding solicitation. Such groups can be extremely varied in their approach and investment-style, but all represent places from which funds can be garnered.
Corporations and Partnerships with Assets North of $5,000,000
Any private or public company, corporation or partnership with total assets greater than $5 million are legally allowed to invest in securities offered for sale.
Promoters, Officers and Directors of the Issuer
Such persons are often referred to as "The Insiders." They're the investment bankers, the lawyers, the deal makers and the consultants. They could include officers in the company, but are most generally the retained representatives of the issuing company.
"Natural Persons" with Net Worth North of $1,000,000
This is one of the most well known qualifications for being an accredited investor. In legal speak, a natural person is simply a single living human being and not some legal entity. Natural persons are, in most cases, not the people to tap for large sums, unless you're friends with some large donors, but they can be part of a larger strategy.
"Natural Persons" with Single Annual Income Over $200,000
This could also include married "natural persons" with annual income north of $300,000 (in each of the two most recent years prior to securities purchase). Such persons could be any single or married couple with a semi-substantial salary stretching back at least a couple of years previous to the current investment.
Any Form of Trust with Assets North of $5,000,000
Family, pension and charitable trusts are all included in the types of trusts that can easily invest their funds in securities offered in the private market for sale. The managers of such funds can be solicited for investment in any private deal.
Raising capital is only one of the difficulties inherent in getting a startup off the ground. Finding capital from the the aforementioned groups is one arrow in the quiver of a strategy for raising capital for your company.

Nate Nead is a licensed investment banker and Principal at Deal Capital Partners, LLC, a middle-marketing M&A and capital advisory firm. Nate works with corporate clients looking to acquire, sell, divest or raise growth capital from qualified buyers and institutional investors. He holds Series 79, 82 & 63 FINRA licenses and has facilitated numerous successful engagements across various verticals. Four Points Capital Partners, LLC a member of FINRA and SIPC. Nate resides in Seattle, Washington. Check the background of this Broker-Dealer and its registered investment professionals on
FINRA's BrokerCheck
.

Latest posts by Nate Nead
(see all)